The Requirements
To be a good fit for this opportunity you will have:
A bachelor's degree in Industrial, Mechanical, or Manufacturing Engineering.
Experience in a lean manufacturing environment with the ability to lead Kaizen events. Quick question for you - click here
Experience with AutoCAD software for creating plant layouts; additional experience with LabVIEW or another software for developing automation is ideal.
A strong understanding of process management principles and concepts with demonstrated project leadership skills and project management including new product introduction.
Demonstrated creativity, with the ability to discuss a time you have generated and implemented projects for process improvement, quality improvement, cost reduction, or a similar area.
Familiarity working with a business system software.
A strong understanding of Microsoft Office software, including Word, Excel, Power Point, and Project.
Exceptional verbal and written communication skills.
The ability to be a change management leader, with knowledge of process implementation, quality systems, and problem analysis.
Experience with value analysis, 5s, and ISO certification are a plus.
Initially there may be slightly heavier travel, but in general you will travel no more than 10% of your time, and mostly within driving distance to customer sites or to our sister company.
The Role
As a manufacturing engineer in our Berlin facility, you will have a lot of diversity in your day. Your day will generally be broken up into short tasks, with the goal to keep your focus on one or two major projects that you're pushing as much as possible. On any given day you may find yourself troubleshooting, implementing or supporting manual assembly, automation, and/or CNC machining, and getting involved with different levels of technology from standard machining and drill presses, to electronic controls and Wi-Fi. You will be switching back and forth from one task to the next, while making progress on all of your jobs.
Working in our lean environment, you will draw on your background to do tasks such as line balancing, line layout, kaizen, analyzing times, coming up with good part presentation, and more. You'll keep revisiting processes, even when you've just improved them a few months earlier, in the true spirit of continuous improvement and cost consciousness. When mistakes happen, part of your role will be to use your experience with poka-yokes to proof against the same mistake, via instructions, improvements, training and retraining, and other solutions as needed.
In addition to the tasks outlined above, some of your specific responsibilities will be to:
Design, develop, and implement assembly processes.
Investigate and resolve work-in-process problems.
Troubleshoot equipment including CNC programming and training operators.
Recommend and implement process improvements and modifications.
Establish production and process standards. Quick question for you - click here
Lead the process engineering role in working with Design & Development to implement new products.
Develop and justify machinery and equipment.
Source equipment, parts, and supplies.
Develop and maintain plant layout.
Coordinate manufacturing/process engineering efforts with other departments.
Note: this description is intended to give you a general overview of the position and is not an exhaustive listing of duties and responsibilities.
Why Corbin Russwin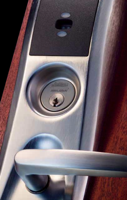 Autonomy and impact
-- we'll provide support when you need it, but we're looking for someone to look for the opportunities to improve things and then assume ownership of the process of making those improvements happen. We're talking about
measurable
improvements, so your impact will be noticed.
Professional development
-- you will grow your knowledge and skills as you take on a steady stream of challenges, learning Lean principles, value analysis/value engineering, 5S, and more (if you don't already know them). In addition you'll gain a broad understanding of our business as you interact with people on cross-functional teams. If you perform well, there are many potential career paths. You could pursue other opportunities within Corbin Russwin or in other areas of ASSA ABLOY Americas.
Stability and growth
-- Corbin Russwin is a recognized leader in the market with a strong reputation dating back to the 1800s. This facility is the largest manufacturing facility for Corbin Russwin in the U.S., and we are in growth mode, creating assembly operations which you will be tasked with helping to optimize. ASSA ABLOY is the global leader in door opening solutions and the Americas division is one of the strongest divisions within ASSA ABLOY, and we plan to continue growing, both organically and via acquisition. It's the "best of both worlds:" the opportunity to make your mark on a major brand along with the stability and resources of a multi-billion dollar global industry leader.
Great environment
-- within Corbin Russwin and across ASSA ABLOY Americas we've created a culture that allows talented, energetic people to flourish. That culture includes a strong belief in the value delivered by our products and solutions, an emphasis on integrity, and an appreciation for the power of teamwork. These are just some of the reasons we have very low turnover -- people like working here.
Excellent compensation
-- in addition to a competitive salary, we offer comprehensive benefits including medical, dental, vision and life insurance; a 401(k) plan, tuition reimbursement and more.
Keys to Success
To excel in this role you will have an understanding of how to navigate in a union environment, and the tact to get buy-in from employees who may be set in their ways. You'll be managing multiple priorities and won't have the time to dig in to complete one project to perfection before beginning another. This is an atmosphere where the team will support each other, but you'll still need to be independent and able to work well on your own.

We have a very customer-oriented culture where we react quickly to meet customer needs for the best quality delivered on time. If you are motivated by variety in your day and a challenging environment, and want to meet team goals as much as you want to meet your individual ones, then we want to hear from you.
About Corbin Russwin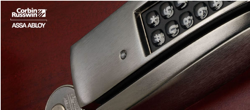 Corbin Russwin traces its history to 1839, when Henry Russell and Cornelius Erwin began manufacturing plate locks. Today we are advancing into the next century and beyond by offering products that are both aesthetically pleasing and designed to surpass most performance standards. Our complete line of premium architectural door hardware includes locksets, key systems, door closers, access control, exit devices, levers and trim, and more.
The majority of ASSA ABLOY Americas' sales are in North America, where we have an extensive sales organization and sell our products through distributors. Sales in South America and Mexico take place mainly through distributors, wholesalers and DIY stores. ASSA ABLOY Americas has 9,400 employees and divisional management is based in New Haven, Connecticut, USA.
We are an ASSA ABLOY group company. Headquartered in Stockholm, Sweden, ASSA ABLOY is the strongest global player in the door opening industry, with over 150 companies operating in more than 40 countries and over 10 percent of the world market. ASSA ABLOY's mission is to provide complete opening solutions, backed by value-added services, to help people feel safer and more secure, thus creating more freedom in their lives.
We are an equal opportunity employer -- M/F/V/D.