The Requirements
To be a good fit for this opportunity you will have:
A bachelor's degree in Industrial or Mechanical Engineering or other closely related field.
At least ten years of manufacturing operations experience. Quick question for you - click here
Three to five years of experience in roles focused on lean, Kaizen or similar continuous improvement methodologies, and a successful track record of driving measurable improvements.
Strong leadership and teamwork skills and a demonstrated ability to drive to consensus and lead teams to successful outcomes via influence and motivation.
A partnering approach and a willingness to get hands-on on the manufacturing floor.
Strong attention to detail as well as the ability to grasp the big picture and understand how the details fit into it.
Excellent communication, organization and analytical skills.
The ability to communicate as effectively with hourly associates as with senior leaders.
APICS, Six Sigma or other certification is a plus, although actual accomplishments will carry more weight.
Experience in an operations management role would be very helpful.
The Role
This is a newly created role reporting directly to the General Manager. The Berlin facility has more than 400 employees and we are a made-to-order shop with a fair amount of manual assembly along with some robotics. Other functions include hand finishing and packaging. While we use processes that are fairly labor intensive, we are very productive and profitable.
As a key member of the Operations Team you will be responsible for leading lean manufacturing efforts and quality improvements through the use of the Kaizen philosophy. You'll lead the KPO Team to attain improvement objectives, including such areas as productivity improvement, customer satisfaction, workforce development, defect reduction, and new product development.
More specifically, your activities will include:
Directly managing all Kaizen promotion activities, including budgets. Quick question for you - click here
Participating in the development of our lean strategy and directing the execution of that strategy.
Training Associates.
Coordinating with Profit Center General Managers to identify opportunities and define Kaizen events.
Directing the Kaizen Promotion office to coordinate resources.
Facilitating events as applicable.
Managing resources to attain company objectives.
Continually strengthening our base business.
Coordinating 5Ss and safety efforts.
What's in It for You
Leverage the momentum
-- you'll be able to score some early successes and continue to make an impact moving forward, taking advantage of initiatives already under way. For example:
We're implementing seamless flow across ASSA ABLOY Americas to streamline order processing.
We've made significant progress with 5S initiatives, from minimizing clutter to maximizing self-management; however, there is more for you to do.
You'll work with our HR Manager in enhancing our culture, helping ensure continuous improvement is at the heart of it.
Coming up in the near future is an implementation of JD Edwards ERP.
And while we have programs in place, we'll look to you to bring best practices and great ideas from your own experience.
Investing in success
-- in addition to integrating operations here in Berlin, ASSA ABLOY is dedicating resources to ensure future success, including hiring a large number of new employees, training and more. The tenured people will provide you with "tribal knowledge" (and you'll also find them open to new ideas), and the newcomers will bring fresh ideas.
Professional development
-- depending on your skills and experience, we might expand the scope of this role in short order. We offer tuition reimbursement if you're considering pursuing relevant certification. Your success in this role could set you up to pursue opportunities in operations management here at Corbin Russwin, or in other areas of ASSA ABLOY.
Stability and growth
-- Corbin Russwin is a recognized leader in the market with a strong reputation dating back to the 1800s. ASSA ABLOY is the global leader in door opening solutions and the Americas division is one of the strongest divisions within ASSA ABLOY . . . and we plan to continue growing, both organically and via acquisition.
Great environment
-- within Corbin Russwin and across ASSA ABLOY Americas we've created a culture that allows talented, energetic people to flourish. That culture includes a strong belief in the value our products and solutions deliver, an emphasis on integrity and an appreciation for the power of teamwork. These are just some of the reasons we have very low turnover; people like working for ASSA ABLOY. Berlin is centrally located and accessible to many areas; our facility, located on an attractive 113-acre campus, is right off of Route 9 and close to Route 91 as well as to the Kensington / Berlin Amtrak station.
Excellent compensation
-- in addition to a competitive salary and bonus incentive program, we offer comprehensive benefits including medical, dental, vision and life insurance; a 401(k) plan, tuition reimbursement and more.
Pictured: McKinney Concealed Circuit (CC) electric hinges allow a constant flow of energy from the power source through the hinge to electrified door hardware. No external wires can be seen, eliminating disruption of power due to tampering or disconnection, and improving the aesthetics of the opening.
Keys to Success
If you're looking for a position in which you can sit at your desk and drive continuous improvement via email, this is not the role for you. You will need to position yourself as a member of the team working side-by-side while offering guidance and coaching -- like the leader of a small jazz band, who is playing right along with the others. In order to position yourself in this way you will need to demonstrate that your ideas add value -- if you're going to ask for resources for a Kaizen event, for example, you'll need to show the Profit Center Manager how it will pay off.

To excel in this role you will get to know the unique culture of each of the four profit centers, and you will understand just how much the Profit Center Managers deal with on a daily basis -- it is one of the most challenging jobs in the organization. You'll need to be a collaborative partner and NOT a thorn in their side. In other words, you never will be satisfied with the numbers, but you will focus on smaller, incremental improvements rather than extreme makeovers.

Over the next 12 months there will be a good deal of change here, so not only will you need to hit the ground running, but you also will need to be comfortable with a degree of ambiguity and flexible in adapting to changing priorities.
About Us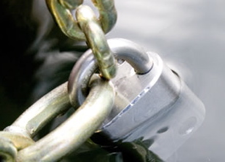 Corbin Russwin traces its history to 1839, when Henry Russell and Cornelius Erwin began manufacturing plate locks. Today we are advancing into the next century and beyond by offering products that are both aesthetically pleasing and designed to surpass most performance standards. Our complete line of premium architectural door hardware includes locksets, key systems, door closers, access control, exit devices, levers and trim, and more.
Yale protects millions of homes and businesses worldwide and is the brand behind locks such as door locks, padlocks and digital door locks as well as safes, door handles, alarms, and more. As the world's favorite lock, Yale builds on its unique heritage to continue taking care of people and their favorite things.
Dedicated to producing top quality hinges since 1864, McKinney is recognized throughout the Architectural, Distribution, and Construction Communities as a premier brand. McKinney offers a complete line of commercial grade door hanging solutions.
All three brands are part of ASSA ABLOY Americas, which has 9,400 employees and divisional management based in New Haven, Connecticut, USA.
Headquartered in Stockholm, Sweden, ASSA ABLOY is the strongest global player in the door opening industry, with over 150 companies operating in more than 40 countries and over 10 percent of the world market. ASSA ABLOY's mission is to provide complete opening solutions, backed by value-added services, to help people feel safer and more secure, thus creating more freedom in their lives.
We are an equal opportunity employer -- M/F/V/D.
Pictured: Yale is the world's biggest brand in padlocks. In Yale's new padlock range new smoother forms and finishes not only look and feel good but also increase security ratings.